---
---
Trust Bridge Timber Products
Comprehensive aftercare services and 10 year Insurance Backed Guarantee on all our workmanship for your piece of mind
---
---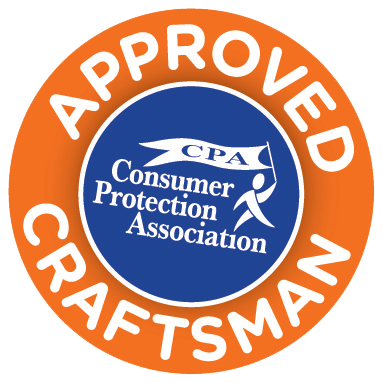 We care about our customers long term, and consequently we are voluntary members of the Consumer Protection Association (http://www.thecpa.co.uk/), a subsidiary of Consumer Guard Ltd, who are authorised by the Government regulated watchdog, the Financial Conduct Authority (FCA).  Their FCA number is 306009 and you can check their regististration at www.fca.gov.uk/register or by calling 0845 606 9966.  Our membership of this service provides our customers with the following FREE benefits:
A 10 year Insurance Backed Guarantee on all our workmanship
A Deposit Protection insurance scheme for up to 25% of the purchase price (or £7,500 whichever is the lesser) of our products for a period of 90 days from the date you first pay your deposit.
A Vetting Service which checks our credentials as licensed members, thereby helping you to avoid the 'Cowboy Builders'
Consequently, in the unlikely event that anything should happen which affects our ability to continue to trade, your deposit is fully protected and your building Guarantee remains valid for the full 10 years, just like an NHBC guarantee on a modern house.
In order to become a member of the CPA we have to pass a strict validation process which confirms our professional competency and business integrity.  The CPA continually monitor our performance and carry out quarterly audits to ensure we maintain the highest standards of quality and service as expected of all members.
Important Notes: the benefits of this service are FREE to our customers and once you purchase one of our products, the CPA will issue you with a comprehensive 10 year Insurance Backed Guarantee Certificate.  To obtain this Certificate you MUST apply within 28 days of contract completion following final payment of any monies owed to the installer.  You will need to obtain from us an Insurance Backed Guarantee form or go on-line at www.insure.thecpa.co.uk to register.  For Deposit Protection you MUST register by requesting a Deposit Registration form from us which must be returned to the CPA by recorded delivery within 7 days or you can register on-line at: www.insure.thecpa.co.uk.  If you are unsure of this process or have any questions please contact the CPA direct on 01462 850064.
You can validate our membership by following this link: http://www.thecpa.co.uk/validate.php and entering our Membership Number: 2645 and our Company name: Bridge Timber Products Limited
What Our Customers Say
"We are delighted with our choice and confidently recommend you to anyone wanting a first class service and product."Jane Kenny

"I'm delighted with the work that's been carried out…
Garden RoomBen Parker
View Our Portfolio
---
Free Site Survey
Arrange now for a site visit
Book in