---
---
Experienced Planning & Design
Many of our buildings can be installed with no planning,
but we can help plan and apply for planning wherever necessary

---
Outdoor Buildings Planning Permission Guide
---
Permitted Development
Under the governments permitted development rules your garden room must normally take up no more than 50% of your garden area. We create as many of our structures under these rooms as possible. If you live in an area of outstanding beauty, a conservation area, a world heritage site, a national park or the broads then you'll need to apply for planning permission to go ahead with this, if you have any questions about any of this then please do not hesitate to get in touch.
Planning Permission
Outbuildings are generally considered to be permitted development, and do not need planning permission, subject to a number of limits and conditions. The most important factors are:
That the building is no higher than 2.5m from the bottom of the building to the top of the roof
That you do not take up more than 50% of your garden area with this or any other building
It is not to be used for living accommodation
Note: All our canopy and contemporary style buildings are manufactured to meet the 2.5m height planning restrictions.
Definition of "Permitted Development"
The provision of any outbuilding within the curtilage of the dwelling for a purpose incidental to the enjoyment of the dwelling, or the maintenance, improvement or alteration of such building or enclosure.
Essentially, this means that so long as the purpose of the development is incidental to the enjoyment of the dwelling it will be classed as permitted development except in the following circumstances
You are not allowed an outbuilding which projects forward of the front elevation of the original house
Any outbuilding must be single storey and have a maximum eaves height no greater than 2.5 metres. The maximum overall height must not be more than 4 metres if a dual pitched roof is specified, or 3 metres for any other roof.
If the outbuilding is to be positioned within 2 metres of the property boundary, no part of it shall exceed 2.5 metres in height. So below 2.5m height it can be positioned as close to the boundary as is practical.
No balconies or verandas are allowed on an outbuilding without planning permission.
Decking or other raised platforms can be fitted around the outbuilding, but only up to a maximum height of 300mm
Any outbuilding must not be used as self-contained living accommodation, and must not have a TV, or satellite type of aerial. Planning permission will be required in these cases.
Outbuildings and other additions must not take up more than half the area of land around the original house. "Original House" means the house as it was first built, or as it was on 1st July 1948 (If built before that date). Extensions, timber sheds and all other outbuildings must be included when calculating this limit. Although you may not have built an extension, the previous owner could have done, and this needs to be included in calculating the overall limit.
In Areas of outstanding natural beauty such as national parks, the broads, conservation areas and world heritage sites, the maximum size of an outbuilding within 20 metres of ANY WALL of the house will be limited to 10 square metres.
On designated land, outbuilding at the side of the house will require planning permission.
If the original building has listed status, all outbuildings will need planning permission.
Note The permitted development allowances referred to above apply to house, not flats, maisonettes or other such buildings. If in doubt, check with your Local Planning Authority as they may still apply if "Article 4 directions" have been removed. This guidance applies to planning regulations in England only. Policy for Scotland and Wales may differ slightly please check with your Local Authority.
In addition, although many of our Garden Rooms are designed to be below the 2.5m maximum height allowance for permitted development, allowing buildings to be placed right up against a boundary, please note that we usually need a minimum of 600mm clearance all around our buildings to facilitate assembly and health and safety precautions.
Is it incidental to the main house? Some types of incidental uses are garden shed, summer room, pool house, hobby room or studio.
It cannot be for a house or "granny flat". It should not have a kitchen, bathroom or bedroom included. It should remain subordinate to the main house.
Is it a listed building? Class E does not apply and PP will be required.
Is it in a World Heritage Site, National Park, Area of Outstanding Natural Beautyor Norfolk Broads? If so Class E does not apply and PP will be required in most cases (very small sheds under 10 cu m might be allowed)
Is it in a Conservation Area? This does not prevent Class E buildings, but does not allow them in any area between the side of the house and the boundary of the property.
For all other sites a Class E building must be…
No larger than 50% of the grounds of the house (this is the normal garden area and does not include any paddock or new garden areas)
Not be in front of the main elevation (this might not be the elevation that faces the road)
Only allows single storey buildings
HEIGHT – height is measured from the highest part of the ground immediately adjacent to the building. So on sloping ground the building can be higher if part of it has been cut down into the site.
Pitched roof max height is 4m
Any other shaped roof max height is 3m
For any building within 2m of the boundary max height of roof is 2.5m
Eaves height max is 2.5m
No verandah, balcony or raised platform – decking can be OK if it is no higher than 300mm and does not cover more than 50% of the grounds.
The building cannot be a dwelling
The materials can be anything and there is no restriction on how close it can be to the house but it cannot be connected to it.
---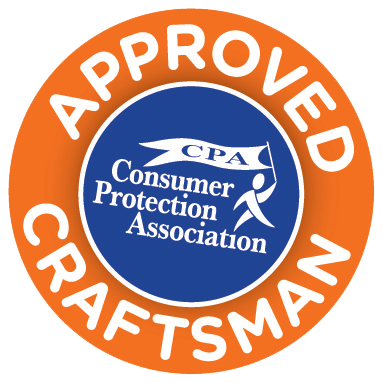 10 Year Guarantee
We ensure your building is built to to the highest standard of workmanship using premium quality materials and supplies, and for your own piece of mind for the long term, all our buildings are available with 10 year insurance backed guarantee.
View Warranty & Aftercare